Wine cellar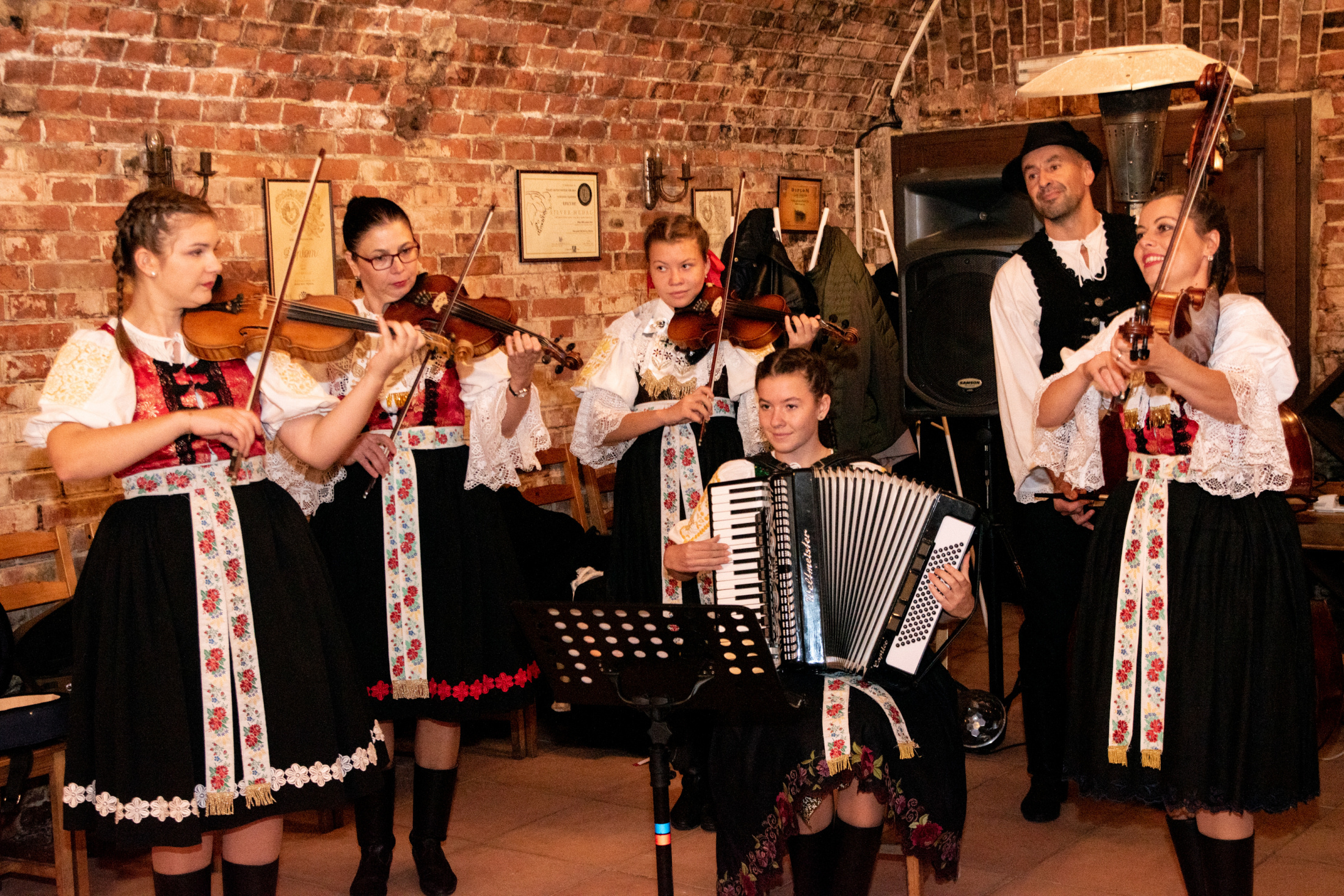 The Majolika-R wine cellar is located in the picturesque old wine-growing village of Limbach at the south-eastern foot of the Little Carpathians.
It is a beautiful cellar with high vaults, which is with its character and atmosphere perfect for enjoying a glass of quality wine from winemakers from Little Carpathians.
We complement the pleasant environment with helpful and kind staff.
The cellar is only open to order and the group always has a closed company. The capacity of the cellar is 90 people.
What we offer you
wine tastings of wines from small and medium-sized regional winemakers with an interpretation from a certified sommelier (We try to make tastings in an educational-entertaining way. So, in addition to the basic important parameters of the wine, you will also learn about various stories and experiences that are associated with wines and wine tastings.)
we offer cheese and salty pastry (pagaciky) for wine tasting

traditional Slovak lunch or dinner - the most popular menu of our guests is duck broth with noodles, excellent roasted duck with potato pancakes (lokše) and red stewed cabbage and homemade apple or cherry-poppy strudel (we will be happy to work with you on the menu :))

cold plate or bowl – a bites to sit in a pleasant environment with good glass of wine

according to your ideas and requirements, we will prepare for you – a celebration, party with your family or friends, teambuildings, a company evening, a party ...
We will be happy to prepare an accompanying program for the event so that, in addition to culinary experiences, you will also take a piece of good mood from us:
demonstration of ceramis production with the possibility of trying to spin on a potter´s wheel
life folk music
DJ
painting your own products
compettion in cooking of national sauerkraut soup
In order to be able to prepare everything for your event with us, it is necessary to agree in advance on the date and requirements of the event.
We are looking forward to your visit :)