Refill
GIVE US A CONTRACT AND USE OUR PRODUCTS FOR EXAMPLE AS CHRISTMAS GIFTS TO EMPLOYEES OR AS DECORATION FOR YOUR COMPANY PREMISES. ADMINISTRATIVE (COMPLETING THE FORMS) WE WILL MANAGE FOR YOU!
What you will get by awarding the contract to the social enterprise Majolika-R, s.r.o.:
100% substitute of the services we offer.
We will save you money that you would otherwise pay to the state.
We will manufacture products according to your requirements.
You will support the employment of people with reduced working capacity.
You will preserve the cultural heritage of our ancestors.
In our collection you will find more than 200 types of traditional ceramic products, as well as tailor-made products, according to the client's requirements (with logo, inscription,…).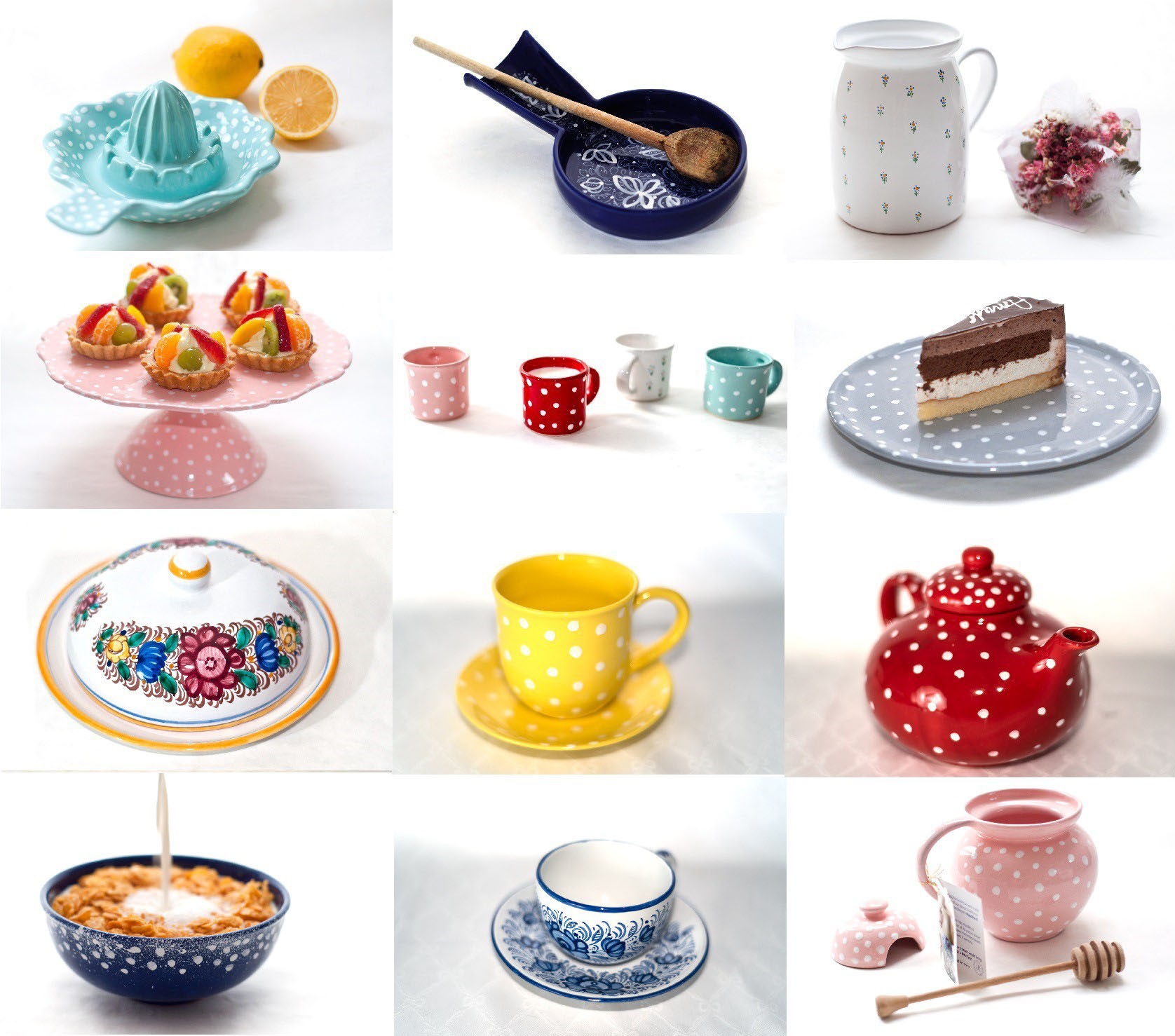 What is SUBSTITUTE PERFORMANCE?
Substitute performance is the possibility of non-payment of mandatory state fees and placing an order with a sheltered workshop that will produce products for you and you will use them as a substitute performance. So you pay the amount for the products, but you don't have to pay the mandatory fee, which saves about 100 euros for every 20 employees.
Substitute benefits are used in most cases by employers (state administration, government, private companies) who employ at least 20 employees.
Employers are thus fulfilling the legal obligation imposed on them by Act no. 5/2004 Z.z. on employment services, as amended, to employ 3.2% of disadvantaged citizens out of the total number of their employees. If the employer does not do so, he must pay state contributions for each such missing employee (for non - fulfillment of the obligation to employ persons with disabilities).
The amount of the mandatory unemployment allowance for people with disabilities for year 2021 is € 1,333.60.
The amount of the Compensatory Benefit for the Unemployment of Persons with Disabilities for 2021 is € 1,185.42.
Use the Substitute Performance, and thus give the contract to the Social Enterprise Majolika-R, s.r.o. and obtaining products or services is up to € 148.18 cheaper than paying a mandatory state fee and gaining nothing.
What is a sheltered workshop?
A sheltered workshop is a workplace in which the number of employees with disabilities is at least 50% of the total number of employees and has the status of a sheltered workshop from the Ministry of Labor and Social Affairs.
How can I get a replacement?
By placing an order with a sheltered workshop. The order or service must be completed in the same calendar year for which you want to obtain a replacement.
Until when is it necessary to pay a sheltered workshop for the ordered services?
In order for the sheltered workshop to be able to issue you a confirmation of replacement performance for a given year, the ordered service must be paid for by the end of the calendar year, by 31.12.
By when is it necessary to submit a certificate issued by a sheltered workshop?
It must be delivered to the Ministry of Labor no later than the end of March in the following calendar year, always for the previous year.
For confirmation, the employer shall provide other documents proving the substitute performance - a photocopy of the proof of order (order, contract), a photocopy of proof of payment (invoice and bank statement on payment).
This fulfills all legal conditions for Substitute Performance.