Workshops
Program of WORKSHOPS
1. Welcome and excursion of production
At the beginning of the Creative Workshops, we will guide you through the production process of our ceramics. You will learn something about the history of Majolica, about the basic color designs, about the production technique. You will see how beautiful ceramic products are created under the hands of our artists.
After getting acquainted with the secrets of production, we will move on to the creation of your works of art.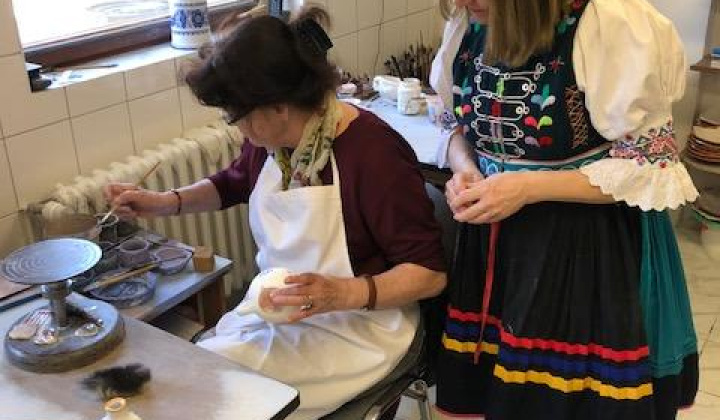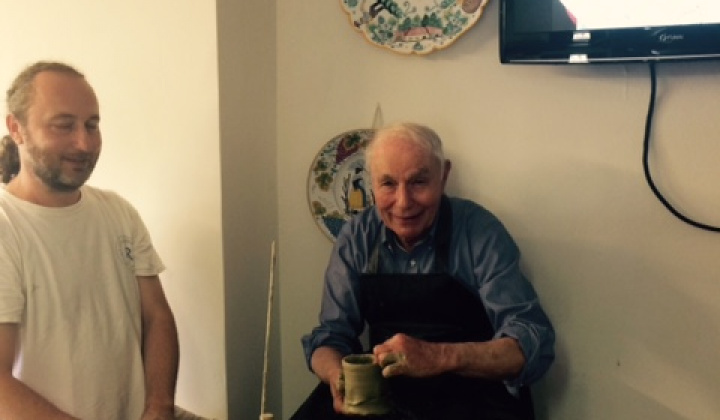 2. Creative workshop
Distribution of participants - each station has a professional lecturer at all times:
pitcher (jug, potter) room (spinning on a potters wheel)
painting room (product painting)
Maximum number of visitors - 10 people.
Yours creations
In pitcher room you will create your product on the potters wheel
in the painting room you will paint a product according to your imagination, which will be for you glazed and prepared in advance
we will burn your created and painted product for you, so that you can use your artwork at home
Duration of the program: 2 – 2,5 hrs
Price: 35 EUR / 1 person
Material:
clay for potters wheel – 2 kg / person
components for painting, glaze and paints
clean apron with logo (rental)
paint brushes for painting (rental)
Suitable as a program for corporate teambuildings.